Staff Profiles
Our physiotherapists have experience with the majority of conditions seen in private practice.
Zoltan Marosszeky: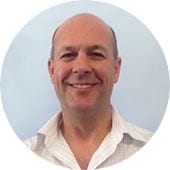 B AppSc(Phty)
Director & Physiotherapist
Zoltan joined Charlestown Physio in 2006. In 2012 he advanced to become the sole owner and director of the practice. He graduated in 1998 from the University of Sydney. He gained extensive knowledge and clinical expertise working for the Australian Military and as senior physiotherapist at the Newcastle Industrial plant OneSteel for five and a half years. This exposure to a large variety of neuromuscular conditions, traumatic and sporting injuries developed his keen passion for treating a wide range of injuries and provided him with a greater insight into the importance of return to full function. He has also established a reputation with local specialists and doctors for his successful rehabilitation of shoulder injuries. Another area of his expertise is Vestibular Rehabilitation which addresses the symptoms of dizziness and vertigo.
Ruth O'Keefe: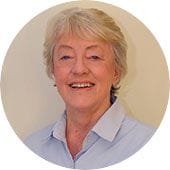 MHlthSc(OrthoManipT), MHlthSc(Ed), Grad Dip. Clin Epi, Dip Phty
Orthopedic Manipulative Physiotherapist
Ruth uses Nordic techniques to mobilise the spine and limbs. Nordic manual therapy is based on osteopathic and muscle energy principles. She has been an examiner for both undergraduate and Masters students at Newcastle and Charles Sturt universities.
She has extensive experience In Women's health and was one of the first physiotherapists in Australia to treat incontinence. She has helped to conduct continence workshops to train other physiotherapists.
Fahim Takbir: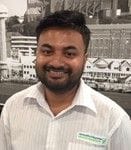 Bachelor of Physiotherapy
Physiotherapist
Fahim graduated from his Physiotherapy degree in 2018 from Charles Sturt University at Orange, NSW. Fahim has had exposure to a wide variety of experience, including working with sports teams, working in private practice, hospitals and aged care rehabilitation centres. He specialises in the treatment of musculoskeletal injuries, post-surgery rehabilitation, and return to sport management.
When not in the clinic, Fahim is out exploring with his Cavoodles- "Kingston & LeBron" (will voluntarily show pictures), keeping up to date with various sports, watching Netflix and finding hidden gems around the Hunter region.
Elizabeth Hughes: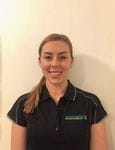 Bachelor of Exercise and Sport Science, Master of Clinical Exercise Physiology
Exercise Physiologist
Libby completed her Bachelor of Exercise and Sport Science with Distinction in 2016, and in 2018, graduated with her Master of Clinical Exercise Physiology. During her studies, Libby developed a passion for working with musculoskeletal and neurological rehabilitation. After uni, Libby packed up her life and headed out west to Cootamundra where she worked in private practice travelling to different towns working out of gyms, hospitals and medical centres, helping to improve access to health services in rural communities. As the only exercise physiologist in those areas, she gained experience with an extremely wide range of conditions and injuries which allowed her to develop a unique and versatile skill set.
When Libby is not helping people reach their health and fitness goals, she enjoys travelling, hiking, going on spontaneous adventures with her two rescue dogs Eli and Mishka and exploring all things outdoors!


Hayley Harwood: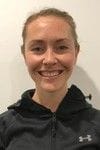 Bachelor of Exercise and Sport Science, Master of Clinical Exercise Physiology, Diploma in Pilates
Exercise Physiologist
Hayley completed her Bachelor of Exercise and Sport Science in 2014, and her Master of Clinical Exercise Physiology in 2016. Hayley is also passionate about the benefits of the Pilates methodology, which led her to complete her Diploma in Pilates in 2015.Hayley has been fortunate in experiencing a wide range of chronic conditions and musculoskeletal injuries.
Hayley is particularly interested in the benefits of exercise therapy for cancer patients, PTSD and anxiety disorders.
When not in the clinic, Hayley enjoys the beach with her family. You will also find her at the local dog parks and beaches with her fur baby Hank.