Staff Profiles
Our physiotherapists have experience with the majority of conditions seen in private practice.
Zoltan Marosszeky: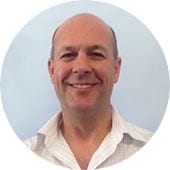 B AppSc(Phty)
Director & Physiotherapist
Zoltan joined Charlestown Physio in 2006. In 2012 he advanced to become the sole owner and director of the practice. He graduated in 1998 from the University of Sydney. He gained extensive knowledge and clinical expertise working for the Australian Military and as senior physiotherapist at the Newcastle Industrial plant OneSteel for five and a half years. This exposure to a large variety of neuromuscular conditions, traumatic and sporting injuries developed his keen passion for treating a wide range of injuries and provided him with a greater insight into the importance of return to full function. He has also established a reputation with local specialists and doctors for his successful rehabilitation of shoulder injuries. Another area of his expertise is Vestibular Rehabilitation which addresses the symptoms of dizziness and vertigo.
Ruth O'Keefe: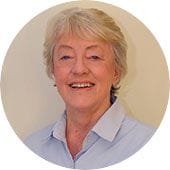 MHlthSc(OrthoManipT), MHlthSc(Ed), Grad Dip. Clin Epi, Dip Phty
Orthopedic Manipulative Physiotherapist
Ruth uses Nordic techniques to mobilise the spine and limbs. Nordic manual therapy is based on osteopathic and muscle energy principles. She has been an examiner for both undergraduate and Masters students at Newcastle and Charles Sturt universities.
She has extensive experience In Women's health and was one of the first physiotherapists in Australia to treat incontinence. She has helped to conduct continence workshops to train other physiotherapists.
Marnus Botha: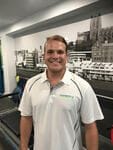 Bachelor of Physiotherapy
Physiotherapist
Marnus grew up living throughout Australia before graduating with a Bachelor of Physiotherapy from the University of Newcastle in 2019. While working in the Port Macquarie region during 2020, he was educated in a range of manual therapy techniques to further build his skill set. He has a particular interest treating musculoskeletal injuries and post-operative rehabilitation. Combining a range of hands-on approaches with evidence-based practice he looks forward to helping with your recovery.
When he is not treating patients, you can find Marnus spending time walking along the Newcastle beaches, playing guitar, playing soccer or learning to surf.