Staff Profiles
Our physiotherapists have experience with the majority of conditions seen in private practice.
Zoltan Marosszeky: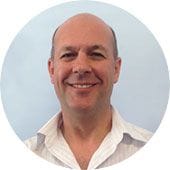 B AppSc(Phty)
Director & Physiotherapist
Zoltan joined Charlestown Physio in 2006. In 2012 he advanced to become the sole owner and director of the practice. He graduated in 1998 from the University of Sydney. He gained extensive knowledge and clinical expertise working for the Australian Military and as senior physiotherapist at the Newcastle Industrial plant OneSteel for five and a half years. This exposure to a large variety of neuromuscular conditions, traumatic and sporting injuries developed his keen passion for treating a wide range of injuries and provided him with a greater insight into the importance of return to full function. He has also established a reputation with local specialists and doctors for his successful rehabilitation of shoulder injuries. Another area of his expertise is Vestibular Rehabilitation which addresses the symptoms of dizziness and vertigo.
Ruth O'Keefe: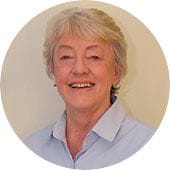 MHlthSc(OrthoManipT), MHlthSc(Ed), Grad Dip. Clin Epi, Dip Phty
Orthopedic Manipulative Physiotherapist
Ruth uses Nordic techniques to mobilise the spine and limbs. Nordic manual therapy is based on osteopathic and muscle energy principles. She has been an examiner for both undergraduate and Masters students at Newcastle and Charles Sturt universities.
She has extensive experience In Women's health and was one of the first physiotherapists in Australia to treat incontinence. She has helped to conduct continence workshops to train other physiotherapists.
Rebecca Martin:
BSc.(Hons) Physiotherapy, Post graduate training - Acupuncture, Graduate Certificate Clinical Physiotherapy
Physiotherapist
For the past 12 years Rebecca has successfully treated a wide range of musculoskeletal problems. Rebecca graduated from Cardiff University in 2004 with a BSc (Hons) Physiotherapy. Rebecca has a wealth of experience in an extensive range of settings from national sporting competitions, premiership rugby, schools/universities, hospital wards and emergency department.
After having her children Rebecca developed a special interest in Women's Health Physiotherapy and has undergone specialist postgraduate training in this area. Rebecca can help Women with assessment and treatment of pelvic floor dysfunction, urinary & faecal incontinence, chronic pelvic pain, musculoskeletal disorders of pregnancy and return to exercise following pregnancy.
Olivia French:
MSc Sport & Health Sc, BSc(Hons) Ex & Sport Sc (UK)
Accredited Exercise Physiologist
Olivia graduated from her Masters degree in 2011. She specialises in the prescription of tailored exercise and lifestyle programs for the rehabilitation, management and prevention of chronic diseases and musculoskeletal injuries. Conditions include: diabetes, cancer, arthritis, depression, cardiovascular disease and many more. She also specialises in behavioural change strategies, especially for those needing motivation to lead an active and healthy lifestyle.
Olivia has a vast range of experience, working in hospitals, private practice and corporate health. Since moving to Australia in 2013, she has built an excellent reputation for her knowledge, work ethic and bubbly personality.
Nicholas Davies:
Physiotherapist
Nicholas graduated from The University of Newcastle in 2011 and following gained extensive experience working locally in private practice over 3 years. Nicholas then travelled to Tonga to volunteer with both Orthopaedic and Cardiac surgery teams. Over this time Nick was exposed to a wide range of conditions both acute and chronic which developed his skills in the assessment and treatment of a broad range of musculoskeletal complaints.
For the 2 years prior to joining our team Nicholas was working throughout the UK in multiple settings both clinical and field based while developing further skills and gaining a greater understanding of the correction of biomechanics. This translates then to expertise in the prevention of further injury and promotion of wellbeing.
Whilst able to treat a wide range of conditions, Nicholas has a passion for both sporting and Orthopaedic rehabilitation, with a focus on lower limb injuries. Nicholas has been heavily involved in sporting teams, working as a sports trainer and physiotherapist for both local and overseas teams during his time as a physiotherapist.
Nicholas will be completing his Masters in Musculoskeletal Physiotherapy while in clinical practice.